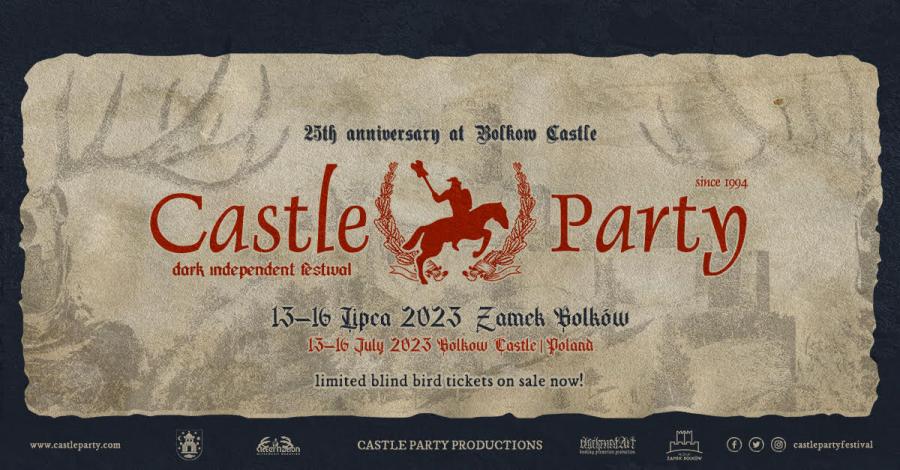 Greetings!
Dear festival-goers, due to your request (or rather, hundreds of them ;)), we are introducing the option of purchasing single-day tickets online! Now you can experience the unique Castle Party Festival on one of the selected festival days.
Single-day tickets will be available on the official festival website, where you will be able to purchase them at an incredible price of 230 PLN. This is an excellent opportunity for all fans who cannot dedicate the entire weekend to our extraordinary event but don't want to miss out on their favorite artists and the amazing atmosphere of Castle Party.
However, please keep in mind that the quantity of available single-day tickets is limited, so we encourage you to make your purchase quickly to ensure participation on these special festival days. Don't miss out on the opportunity because Castle Party Festival is about to kick off at full speed!
For a reminder, you can find the entire festival program divided by days here:
https://castleparty.com/program.html
You can purchase tickets here:
https://castleparty.com/bilety.html