Lineup
BLUTENGEL / DOM ZŁY / DUSSELDORF / ELECTRO FEAR / HOCICO / KAELAN MIKLA / MASSIE EGO / MORD'A'STIGMATA / NEW MODEL ARMY / NOSFERATU / NYTT LAND / OPOWIEŚĆ / PROJEKT CHANEL / PSYCLONE NINE / RUNIKA / SCREAMING DEAD / SHE PAST AWAY
more soon...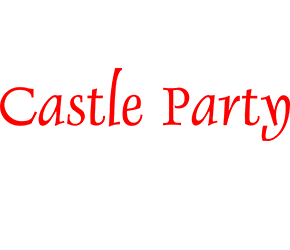 Lastest news
Lately the Facebook team hasn't been having any luck with their services. Therefore, we wanted to mention that our festival has a pretty wide range of communication channels and we'd like you to take a look at them and if you like any of them, please subscribe:)
Read more
Four days of music
Four days filled with music to the brim. Two scenes with over 40 bands playing.
Afterparties
Events with famous DJs located in three clubs.
Lifestyle
Thematic meetings, gothic clothing stores and much more.
More than concerts
At Castle Party you will not only listen and see the concerts of more than 40 bands. In addition, you will be able to participate in numerous thematic rallies, and get out in three clubs where famous DJs from Poland and abroad will play.

Read more
Już niedługo... / Soon...
Galleries
See what have You missed. Look at the galleries from previous editions of Castle Party!