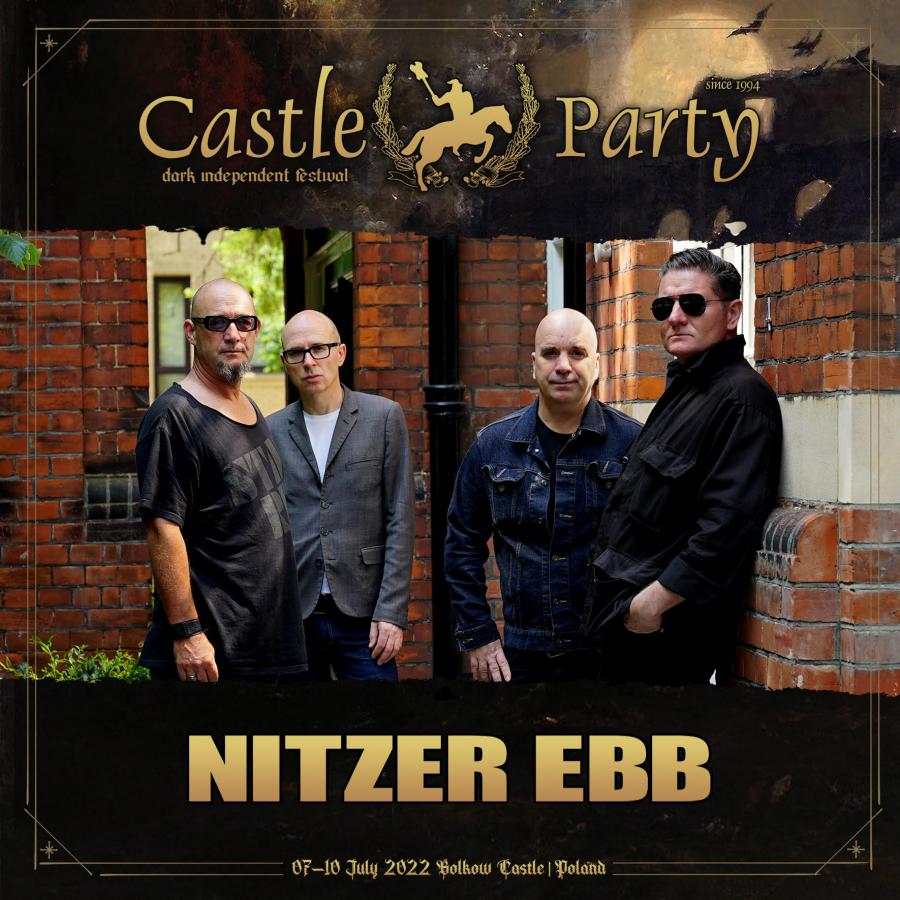 We are happy to present the last headliner of our festival!

Nitzer Ebb
in one form or another has been making music since 1982. Utilizing sequencers, percussion and voices. The original musical group consisted of bon harris, douglas mccarthy and david gooday. School friends whom met in their teens in essex, england.
Initially self releasing a four track e.p. Called 'Isn't it funny how your body works' in 1984. Through vigourous touring in the uk, europe and north america with additional singles, 'Warsaw ghetto', 'Let your body learn' and 'Murderous' they were then signed to mute records and Geffen Records. Their first album, 'That total age' was released in 1988. Immediately henceforth they gained a global following, not least because Mute Records label mates, Depeche Mode took them under their wing.