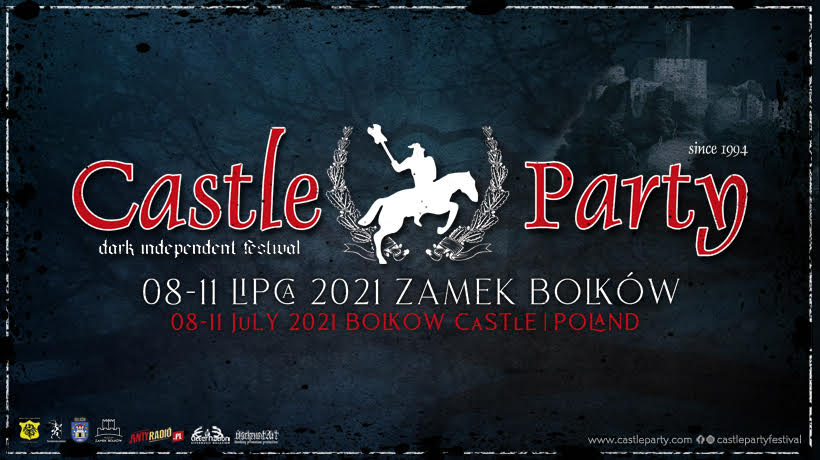 Hello dear fans!
As you already know from our previous information, this year's edition of the festival will take place from July 8 to 11 as planned, or even a day earlier if you want to take part in a small warm-up party.
Due to the circumstances in which we are doing this year's edition, a lot of questions have appeared. We have gathered the most frequently asked ones and prepared a small FAQ, so that each of you could get a definite answer.
1. Do tickets from last year remain valid?
Yes, the tickets from CP2020 will be honored this year. Please remember that the tickets from CP2020 will be valid only this year, so you cannot hold them until the next edition of the festival.
2. Will there be club events.
Yes, but not in clubs. This year there will not be any event in a closed room, the small stage and all events will be moved from the community center to the new location. Wednesday's warm-up will also take place on the small stage.
3. Where will the small stage be located?
It will be located near Poprzeczna Street, near "Villa Elizabeth", a detailed map and more information will be posted soon.
4. What will happen to the bands that will not play this year?
Together with the management of the bands who, for various reasons, could not play this year, we have postponed their performances until next year, so we are pleased to announce that the first bands from the Castle Party 2022 lineup are:
Blutengel, Massive Ego, Hocico, No More, Kaelan Mikla, Alien Vampires, Hell:Sector
.
5. Will I be able to buy tickets at the venue?
Given that both stages have limited capacity, single-day tickets will be available for purchase at the venue as long as online sales of festival passes allow us to accommodate the additional audience. For your own peace of mind, we suggest you purchase passes online.
6. What about the campsite by the pool?
It will be open for the duration of the festival. In addition, due to the current situation and the renovation of the pool this year, unfortunately the poolparty and the pool itself will not be open this year.
7. Due to the pandemic will there be any precautions such as measuring the temperature, vaccine passports, etc.?
At the moment we can only say that we will follow the guidelines set by Sanepid.
We hope that the answers are comprehensive. However, if you still have any questions or doubts, write to us on Discord or our Facebook group.
Take care and see you soon!:)