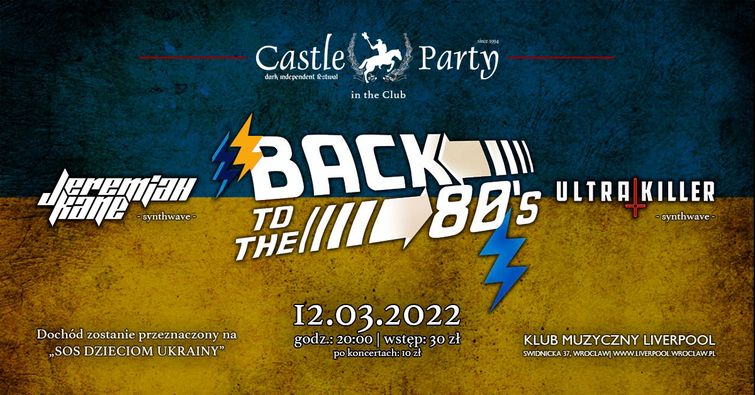 Hello!
This Saturday in Wroclaw the next edition of Castle Party in the Club will take place. The whole income will be donated to "SOS DZIECIOM UKRAINY" organization!
Admission:
30 PLN - concert + party
10 PLN - party
Live show:
- Jeremiah Kane - synthwave
- Ultrakiller - synthwave
Event link:
https://www.facebook.com/events/3050435121837598/
We heartily invite you!