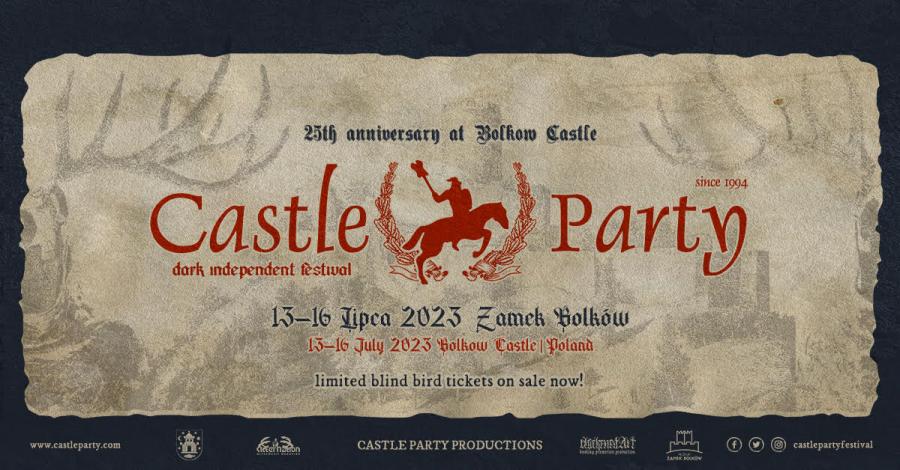 Welcome to this Halloween Monday!
Today we start selling tickets - this time it will be mysterious!
We start with a limited pool of "blind bird" tickets, which will include a festival suprise-package.
This is the most affordable option for those of you who always go to our festival.
At this point we are not announcing any bands yet, but don't worry, the lineup we are preparing will be a good one!
First come, first served!
Tickets can be found HERE >
https://castleparty.com/bilety.html