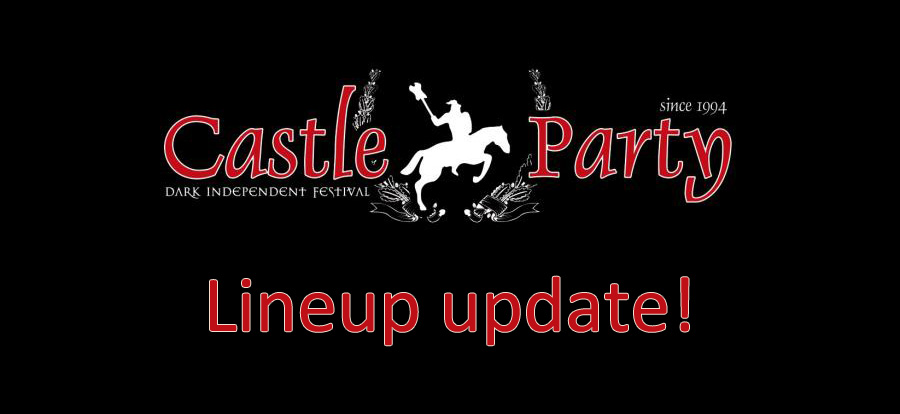 Festival lineup update
2022-03-25
Greetings!

Today we have some news you've been waiting for for a long time - lineup update!
A few weeks ago we asked you how we should present the list of new bands - most of you chose one post with the whole list, so in accordance with your wishes and with our undisguised pleasure we announce that to the line-up of this year's festival join:

LACUNA COIL
SEX GANG CHILDREN
ME AND THAT MAN
DOOL
BOKKA
AESTHETIC PERFECTION
ORDO ROSARIUS EQUILIBRIO
XIII STOLETI
MIGUEL AND THE LIVING DEAD
BY THE SPIRITS
EGOIST
ŁYSA GÓRA
BEDLESS BONES
THE FRIGHT
SWEET ERMENGARDE
WORLD, INTERRUPTED
LADY EXTASY
NEMUER

But that's not all! In the coming weeks we'll announce a few more bands (including two headliners) that closed this year's lineup, and in an hour we'll announce one more attraction that deserves a completely separate post.

Additionally, due to the fact that the band broke up, MASSIVE EGO dropped out of our lineup.
We'll announce the DJ line-up and the program with a breakdown into days and times at the beginning of June.

> Tickets for 390 PLN can be bought here: https://castleparty.com/bilety.html <

Łukasz Pach (https://www.facebook.com/pachudesign/), graphic designer and musician, whose works you may know from last year's festival t-shirt with doctor plague pattern, is responsible for the fantastic image that is the background of this year's poster.

Read more